Published on 06.10.2022
Last updated on 06.10.2022
Libidextra Men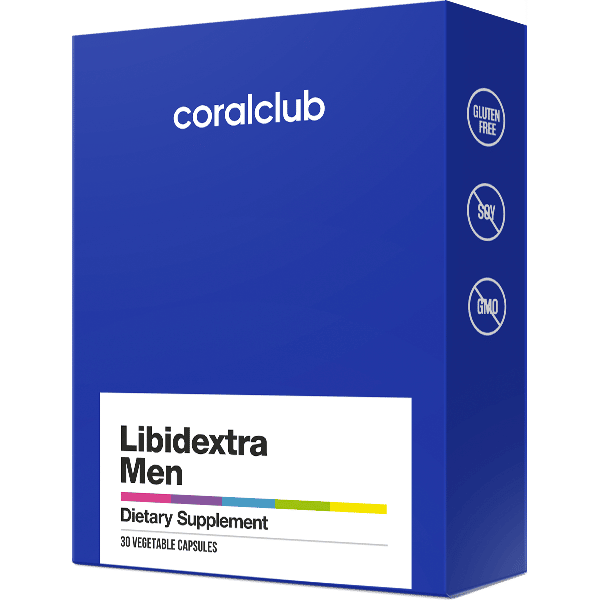 Regular high-quality sex is an integral component of men's health. It is not customary to talk about this, but problems with sexual life negatively affect men's overall condition. A man can be confident in many areas of his life, but the lack of quality sex will inevitably affect his sense of self, emotional state and relationships with loved ones.
about 50% of men aged 40 to 70 years are worried about a possible decrease in sexual activity*;
14-19% of men report regular low or decreased sexual desire, and this is a problem for them **.
* read the study
** read more
How problems manifest themselves in men's sex life: decreased libido; weakening of sexual capabilities (potency).
Libido is a sexual attraction, a desire for some kind of sexual activity. These can be thoughts, fantasies of a sexual nature, and the desire for sex. It can precede sexual contact or occur in the process.
A decrease in libido and a weakening of sexual capabilities can occur due to:
stress;
lack of sleep;
an unbalanced diet with an excess of fatty foods;
overwork;
bad habits (smoking, alcohol);
mental and physical strain.
A high-quality sex life that brings vivid emotions, pleasure, and satisfaction depends not only on the strength of their desire but also on the physiological ability of men to have sexual contact. Good blood circulation plays a fundamental role in this. Potency-stimulating drugs give a temporary effect activating blood flow to the penis on a one-time basis. When the pill action ends – the effect stops.
At the moment of sexual arousal, blood flow to the penis is activated, thereby increasing its size. This is how an erection occurs, which is impossible without sexual attraction and normal blood circulation in the pelvic organs.
Libidextra Men is a modern product for maintaining men's sexual health. The is product based on natural ingredients and shows its effects during course administration.
Benefits of Libidextra Men
enhances desire;
increases sexual capabilities;
maintains prostate health.
Based on natural ingredients;
Patented EnoSTIM™ complex with clinically proven effect;
Innovative formulation – capsules with micropellets.
Libidextra Men for those who:
live and work under constant stress;
lead a sedentary lifestyle;
strive to maintain warm relations in the family.
Capsules with micropellets in oil provide:
better assimilation and bioavailability;
prolonged release of active substances;
stability and effectiveness of the product.
The action of the active ingredients
EnoSTIMTM
EnoSTIMTM – patented complex of polyphenols, apples and grapes enhanced with saffron.
EnoSTIMTM* synergy of components:
improves blood flow allowing the male genital organ to fill with blood;
strengthens the erection**;
increases the men's sexual capabilities.
Complex EnoSTIMTM helps increase blood flow* up to 50%
* read about Enostim.
** read more about strengthening erection.
EnoSTIMTM clinical trial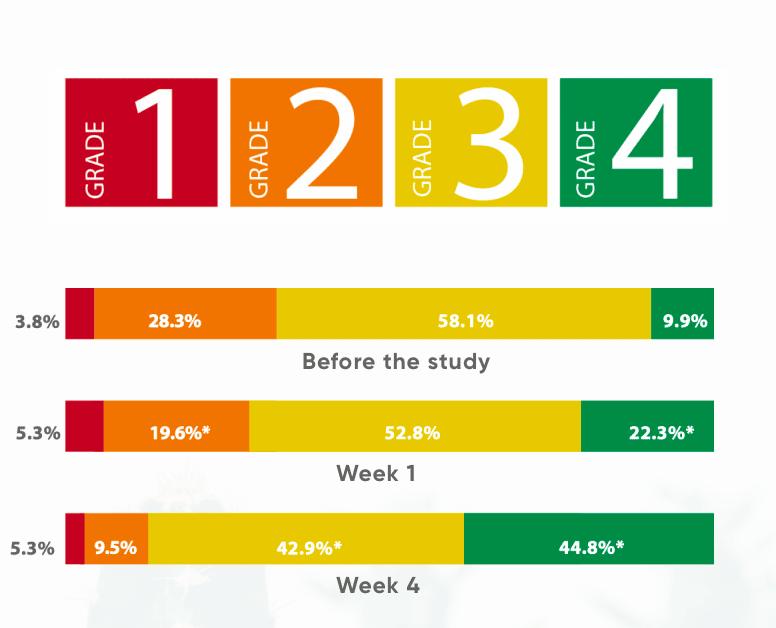 Men aged 45+, mostly estimating their erection at 2-3 points on a 4-point scale, took EnoSTIM™ 300 mg 2 times a day for 4 weeks.
After 1 week, significant improvements were already visible.
By the end of the 4th week:
74% of participants improved their scores.
The number of participants with the maximum score had increased by almost 5 times.
The number of participants with minimum scores (1-2) decreased 3 times.
Damask Rose oil — the passion elixir
Sexuality and fragrances are inextricably linked. Essential oil from the Damask Rose is a powerful aphrodisiac that has been used since ancient times. Bulgaria is the world leader in the production of rose oil. The country's climate allows to plant unusually fragrant varieties of roses, from the petals of which this valuable component is produced.
To get 1 gram of oil, you need 4 kg of rose petals.
Libidextra Men formula is enhanced with:
Pumpkin seed oil;
L-arginine amino acid;
Vitamin B3;
Pine phytosterols;
Selenium.
Synergy of components:
EnoSTIM™ complex + amino acid L-arginine + vitamin B3: improve blood circulation in the pelvic area;
Cold-pressed pumpkin seed oil + pine phytosterols: support prostate health;
Selenium + Damask Rose oil: can improveme the quality and quantity of sperm.
Ingredients
Pumpkin (Cucurbita Pepo) seed oil 250 mg
Enostim™ Complex (grape (Vitis vinifera) extract, apple (Malus pumila) peel extract, saffron (Crocus sativus) stigma powderRosa damascena oil 100 µg
Phytosterols from pine (Pinus pinaster) 50 mg
L-arginine 30 mg
Niacin (vitamin B3) 8 mg
Selenium (l-selenomethionine) 25 µg
How to use
In 1 pack, there are 30 capsules. Take 2-3 capsules a day with meals for 4 weeks.
Country of production
Bulgaria
How to buy Libidextra Men?
Acquisition of products is possible using a special discount card.
Registration of discount card
Please carefully read the terms of registration using the referral link:
Clicking this link, you confirm your desire to join Coral Club in Liga Rymer-Jonikane's structure, who becomes your consultant/sponsor;
By clicking on this link, you confirm your desire to receive information about the company's products, the concept of health of its application and the principles of the company's work in English.
I agree
Registration form
After registration, you receive the number of the discount card, which will give you a 20% discount (for an unlimited period of time) for all products, purchasing in one of the Coral Club stores or on the Internet.
You can contact us for the consultation.
DIETARY SUPPLEMENTS IS NOT INTENDED TO DIAGNOSE, TREAT, CURE, OR PREVENT ANY DISEASE.