Published on 07.05.2021
Last updated on 18.06.2022
OpiStop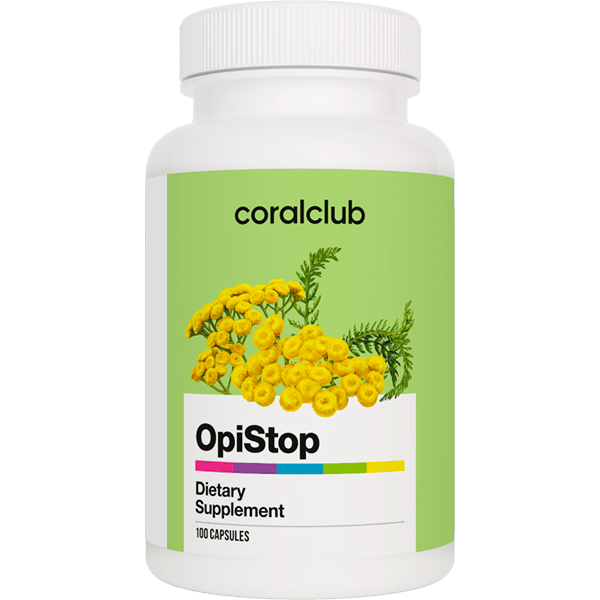 OpiStop – high-quality plant complex for body protection against the most dangerous helminth infection – opistorchosis caused by Siberian or cat trematode. The unique combination of ingredients, which worked in three directions (antiparasitic, biliary and emollient), allows you to fight parasites without disrupting the digestive system.
Benefits of OpiStop
OpiStop is effective in reducing the toxic effects of parasites in your body if you have:
Opistorhozes;
Giardiasis;
Ascariasis;
Enterobiosis.
The action of the active ingredients
Aspen bark extract – well proven its effectiveness in opistorhozes. Its active substances are phenolic glycoside, salicin, populin, tremuloidin, tremucine, salicortin, tannins, organic acids (benzoic acid, malic acid, ascorbic acid), essential oils. As it enters the cuticle, the substances in the aspen disrupt the structure of the helminth, causing it to die. Aspen crust also fights other parasites, such as lambs, which are found in drinking water or on unwashed vegetables, fruits, greens.
Teal – a plant with bright yellow flowers and a pronounced pleasant smell. The antiparasitic effect is provided by tanacetin and the essential substances borneol and ketone-tetanus. Together, they suppress the function of parasitic organs – opistors, roundworms and ticks, reducing the allergic reactions, intoxication, indigestion and stools they cause.
Rosehip extract is considered a rich source of vitamins B1, B2, B3, B5, C, K, PP, carotene, flavonoids and phenolic acid. Due to this composition, it has biliary, diuretic and general strengthening properties.
Yarrow flower extract is famous for its essential oil, which contains large amounts of azulene, caryophyllene, cineole, tujol, borneol, etc. Promotes the healing of the gastrointestinal mucosa and reduces inflammation, provides biliary, diuretic and abdominal softening effect.
Long pepper optimizes the metabolism and digestive process, normalizes the function of the gastrointestinal secretion motor.
Ingredients
Rosehip fruit extract 200 mg, aspen bark extract 100 mg, licorice root extract 100 mg, long pepper extract 100 mg, yarrow flower extract 50 mg, tansy flower extract 20 mg, additional components.
How to use
Adults – 2 capsules 2 times a day with meals.
How to buy OpiStop?
Acquisition of products is possible using a special discount card.
Registration of discount card
Please carefully read the terms of registration using the referral link:
Clicking this link, you confirm your desire to join Coral Club in Aiga Finstere's structure, who becomes your consultant/sponsor;
By clicking on this link, you confirm your desire to receive information about the company's products, the concept of health of its application and the principles of the company's work in English.
I agree
Registration form
After registration, you receive the number of the discount card, which will give you a 20% discount (for an unlimited period of time) for all products, purchasing in one of the Coral Club stores or on the Internet.
You can contact us for the consultation.
DIETARY SUPPLEMENTS IS NOT INTENDED TO DIAGNOSE, TREAT, CURE, OR PREVENT ANY DISEASE.