Published on 03.07.2017
Last updated on 08.06.2022
Silver Gel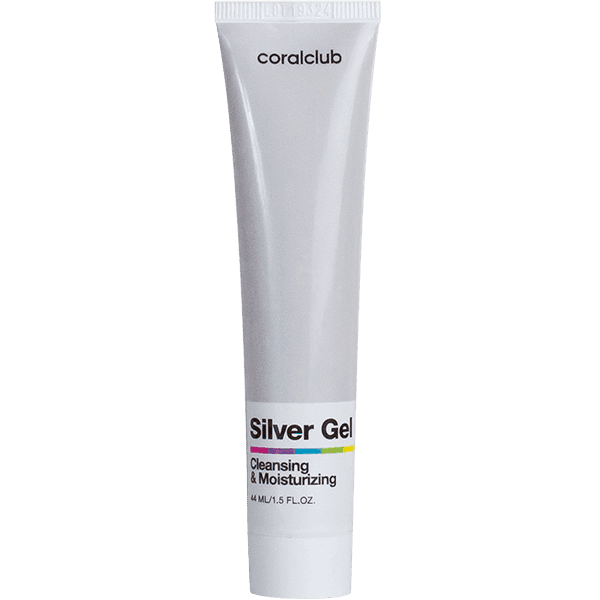 «Silver Gel», made on the basis of colloidal silver, is an antibacterial, anti-inflammatory product. The gel base provides high biological access of silver to the affected tissue with high effectiveness.
Benefits of Silver Gel
Silver Gel will help with:
Burns, wounds, trophic ulcers, hemorrhoids;
Skin diseases (psoriasis, allergic dermatitis, eczema);
Respiratory diseases of a viral and bacterial nature (influenza, tonsillitis, acute respiratory infections, etc.).
The action of the active ingredients
By penetrating into the infected cells, silver blocks the respiratory function of bacteria and closes the flow of nutrients to it. This leads to the death of diseased cells, but does not cause any harm to healthy ones.
Anti-inflammatory properties of silver are evident when it comes in contact with affected tissue. Getting into the wound, silver binds with tissue proteins and creates a protective layer that coats the nerve endings preventing irritation. Due to the healing properties of silver, the wound is quickly cleared of damaged tissue, the disease stops its growth, and the healing process starts to accelerate.
Ingredients
Water, Triethanolamine, Carbopol, Silver 24 ppm
How to buy Silver Gel?
Acquisition of products is possible using a special discount card.
Registration of discount card
Please carefully read the terms of registration using the referral link:
Clicking this link, you confirm your desire to join Coral Club in Liga Rymer's structure, who becomes your consultant/sponsor;
By clicking on this link, you confirm your desire to receive information about the company's products, the concept of health of its application and the principles of the company's work in English.
I agree
Registration form
After registration, you receive the number of the discount card, which will give you a 20% discount (for an unlimited period of time) for all products, purchasing in one of the Coral Club stores or on the Internet.
You can contact us, if you have any questions.
DIETARY SUPPLEMENTS IS NOT INTENDED TO DIAGNOSE, TREAT, CURE, OR PREVENT ANY DISEASE.