Published on 31.01.2020
Last updated on 17.01.2023
Evita Tidmane: how nutrients changed my life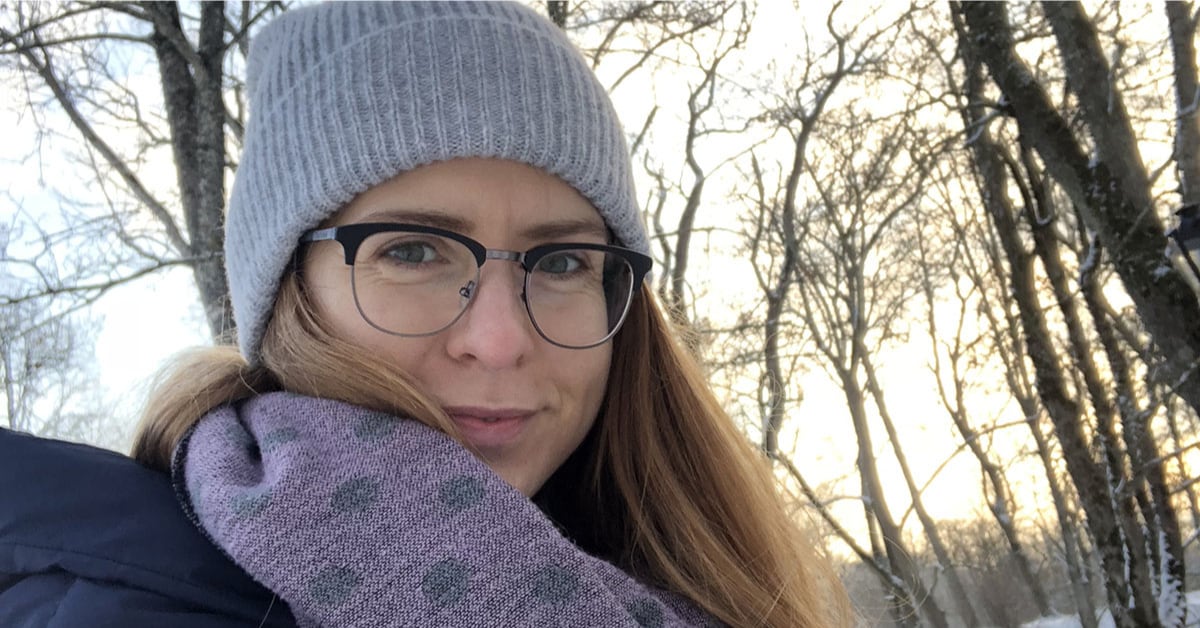 For the past eight years, I dindn't feel good in my body. I had various chronic diseases that could not be cured, but had to live with. I think many of us have heard this from doctors. What was the biggest shock to me was how can a 30-year-old have to deal with various health problems all at the same time? I was only 33 years old!
Gifts or health?
For the past three years at Christmas I was asking asking for health, not gifts. And every New Year I have promised to do my best to get back my health. A circle dance started with doctors, diagnoses, healers, energeticists until this spring my body was completely covered with red rashes of unknown origin. The doctors at the dermatology hospital didn't even take the blood tests, just being given drug and hormonal ointment – writing it all down for my diagnosis – psoriasis. At this point, I lost faith in the Western method of healing (struggling with the consequences) and turned looking for the causes.
Beauty comes from the inside
This saying has taken on a whole new meaning in my life. The first signs that my dirty liver was to blame were given by a healer. Next, I began to research the body's detox methods more thoroughly until I came to the Coral Club, which offers to do it systematically and with safe and natural products. I went to Foll's diagnostics with nutritionist Sandra Kalnina, who was the only one to determine the cause of my sudden illness. Since my situation was acute, I began to detox my body slowly. Almost two months and my body was practically clean. And I also felt much better physically. Kidney and bowel function improved first, followed by liver. As it turned out, beauty truly begins with a clean and beautiful inside.
Psoriasis and hemorrhoids solved
The word "side effects" is usually associated with something not very pleasant, but when it comes to nutriociology, side effects are usually something that surprises in a good way. After a two-month course of body detox, the hemorrhoids I had been suffering from since my baby was born have disappeared. Four months later, I found that the psoriatic rash that had been plaguing me for 8 years had disappeared. It should be mentioned that now 9 months have passed and the psoriasis has not returned.
Hormones take their places
It was my surprise when I received thyroid hormone blood tests in the fall for the first time in two years, within the normal range. This list could go on and on – improved well-being, improvement of the vegetative nervous system, improvement of the digestive system, increased energy level etc.
Joint pain is no longer my daily routine
In the fall I purposefully started using nutrients (B-Luron, Liposomal Curcumine) to rebuild my joints and cartilage as my left knee pain had become permanent. Since then, I have not felt any pain in my knee.
Chronic pancreatitis resolved
My longest journey was to a healthy pancreas. A year and a half ago, I met with a nutriciology approach and suffered from stomach pain. I walked around the most famous gastroenterology specialists. Two gastroscopies, one 24H pH metric – all shrugged to set a diagnosis for me. The diagnosis – chronic pancreatitis – was finally set by myself, confirmed by Foll's diagnotics. Now, after nine months of purposefully choosing the right nutrients, the pain and discomfort are gone. The road up to that time was not easy, there were flashes of pain during detox, but with patience and faith, everything can be done – step by step.
Body detox and cell food instead of fighting with consequences
Right now my priority is to eliminate the causes (detox) and help the body to recover. This is done through the concept of health – using alkaline water daily, detoxing and then using cell food (vitamins, amino acids, minerals, fatty acids) to recover the body. When the body is clean and we help maintaining an alkaline environment, there is no cause for disease.
I've got rid of my medicine box (who doesn't have a medicine box at home?) because there were no reasons to have it anymore.
Not only for me, but also to my family and friends
Seeing my results, my entire family was doing a detox (including my 6 year old son). The main benefit now is that we are much less ill and more easily recovering than others. During illness, we use only natural preparations for both common colds and viruses. Recommendations to my friends and acquaintances have also helped to solve them a variety of health problems or simply to feel better, gain more energy and cheer.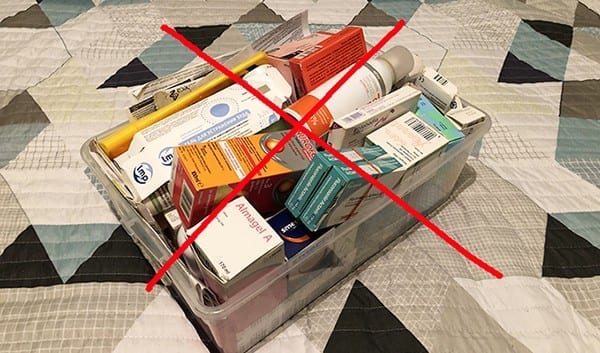 To feel good in your body
Nowadays, it is becoming a norm that younger people are suffering from a variety of old-age disorders. Stress and the rhythm of modern life, poor quality food, medicine and the lack of water every day cause great health damage, but unfortunately many people ignore it.
Health is not eternal and it has not been given to us as a gift. We have a duty to our physical body to make it last as long as possible. The first sign that something is wrong is that you are not feeling well in your body. Now I know it's not the norm, it doesn't have to be accepted and it can be changed.
Nutriciology – 21st Century Solution to Diseases
What exactly is nutriciology? It is the science of body functioning at the cellular level, the mechanisms of cellular nutrition and its effect on the health of the body as a whole.
Honestly, the possibilities of nutriciology continue to amaze me. I am constantly discovering new opportunities to improve the quality of my life and that of my family. At the moment I have started taking a course in Nurtriciology at Riga Stradins University. Knowledge of developments at the cellular level allows us to understand the root causes of many problems and to find the best solutions.
Conclusion
Living a quality life means feeling well in your body, both physically and mentally. One of the ways you can help your body is to detox and nourish it. We clean our pot every week, taking a shower daily, but we forget to clean our body.
Either you currently have health problems, weight problems, luggage with different diagnoses or you are feeling good but want to maintain your well-being – there is a way how you can help and support your body. This is probably the main message I would like to convey to anyone who came to the end of this story.
I have also decided to help others who want to put their lives and their health in order or just to have more energy for their lives. If you want to improve your well-being, contact us.
Registration in Coral Club
Please fill out the registration form and you will receive a unique Club Member ID (CCI ID), you will become a Club Member and you will be able to purchase products with a 20% discount and will have access to other benefits.
Registration of discount card
Please carefully read the terms of registration using the referral link:
Clicking this link, you confirm your desire to join Coral Club in Evita Tidmane's structure, who becomes your consultant/sponsor;
By clicking on this link, you confirm your desire to receive information about the company's products, the concept of health of its application and the principles of the company's work in English.
I agree
Registration form
DIETARY SUPPLEMENTS IS NOT INTENDED TO DIAGNOSE, TREAT, CURE, OR PREVENT ANY DISEASE.