Published on 24.08.2020
Last updated on 20.06.2022
Lipostick Fit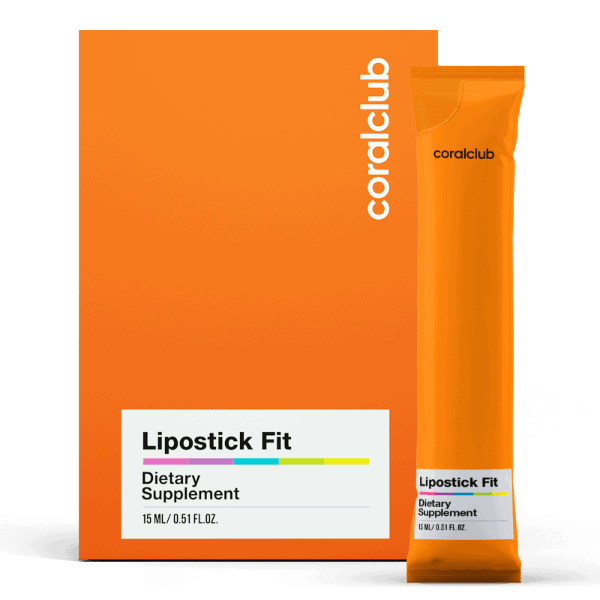 Lipostick Fit – an innovative product for safe and effective weight loss. Created using liposomal technology for maximum bioavailability and efficacy.
Benefits of Lipostick Fit
Helps to lose weight;
Inhibits the formation of new fat deposits;
Helps control appetite;
Improves sleep quality;
Does not require lifestyle changes.
How does Lipostick Fit active ingredient complex work?
Speeds up the body's basic metabolism, which slows down with age and leads to the accumulation of excess weight, even maintaining a normal diet;
Interferes with the formation of fat deposits in fat cells;
Serves as an important source of nutrients to maintain the normal functioning of organs and systems;
Provides powerful antioxidant effects that help prolong activeness longevity.
Operation of active components
Mandarin peel extract
The main active ingredient – a patented flavonoid complex from fermented mandarin peel extract (Citrus reticulata).
Citrus peel is known to be rich in bioflavonoids (hesperidin, nobiletin).
Interesting fact: mandarin peel contains 20 times more antioxidants than its juice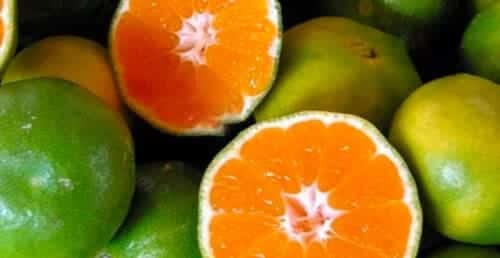 The fermentation process increases the concentration of these bioactive components many times (for example, the content of nobiletine increases 10 times after fermentation), as well as promotes the formation of new active flavonoids. Studies have shown that bioflavonoids have a variety of positive effects on fat and carbohydrate metabolism in the body.
Nobiletin reduces the risk of metabolic syndrome (metabolic disorders) and prevents the accumulation of fat in the liver, by stimulating the expression gene (which is involved in burning excess fat) and by suppressing the genes responsible for fat production. Another study of the effects of nobiletine flavonoids on adipocytes (fat cells that form adipose tissue) showed its effect on slowing down the conversion of adipocytes (adipocytes) progenitors to whole fat cells. A reduction in fat accumulation in fat cells was also observed.
Research
Hesperidin induces an increase in cholecytokine secretion, suggesting a role for its flavonoid in reducing appetite. Recent studies reveal its role in strengthening the body's immune system. Hesperidin has a positive effect on vascular endothelium, organ circulation and blood rheological properties. Improves the flexibility and strength of capillaries.
Sleep plays a very important role in maintaining a normal metabolism and hormonal balance in the body. The study showed that the use of the patented fermented mandarin peel (Citrus reticulata) flavonoid complex for 4 weeks resulted in a 8-fold increase in the expression of the SIRT1 gene, which controls circadian rhythms in the body. Also, all study participants have noted that the quality of sleep has improved.
The same study has shown that after 4 weeks of use, participants *:
waist circumference has decreased on average by 2.6 cm;
visceral fat ** content decreased by 7% (from 6.7 to 6.2);
body mass index has decreased by 1.7% (from 24 to 23.6);
weight has decreased by 1.62% or 1.1 kg (from 68 to 66.9 kg).
* In the study process, participants maintained their normal lifestyle and did not increase physical activity.
** Excess visceral fat leads to the development of pathological processes, which are risk factors for the development of cardiovascular disease, diabetes and hypertension.
Lipostick Fit contains 5 more active ingredients, which are selected to enhance the slimming effect and prevent repeated weight gain.
Green bean coffee extract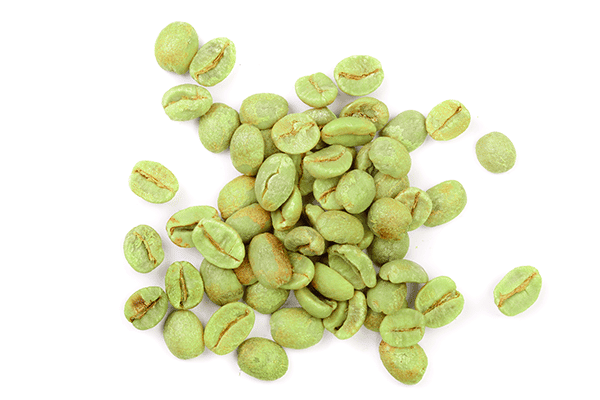 Green (unroasted) coffee beans contain a large amount of chlorogenic acid, which increases the speed of metabolic processes. This increases the body's need for energy and makes it available from glycogen and fat stores. Chromium, which is also present in green coffee beans, helps control appetite and reduces hunger.
Green tea leaf extract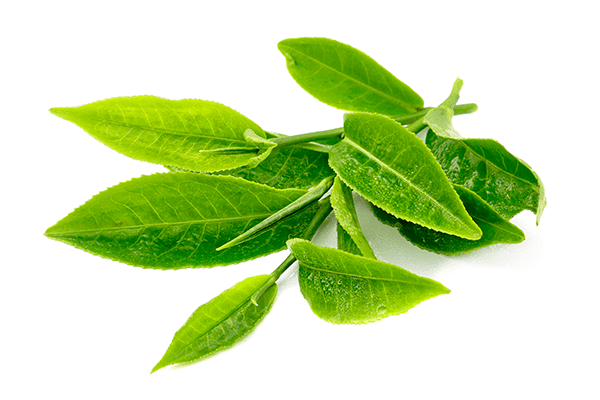 The richest source of polyphenols – a powerful antioxidant that protects the body from oxidative stress and promotes active longevity.
Green tea flavonoids (quercetin, kempferol, myricetin) improve blood microcirculation by affecting nitric oxide levels, which regulate vascular tone. In addition, green tea extract reduces glucose tolerance in patients with type 2 diabetes, metabolic syndrome and obesity.
L-carnitine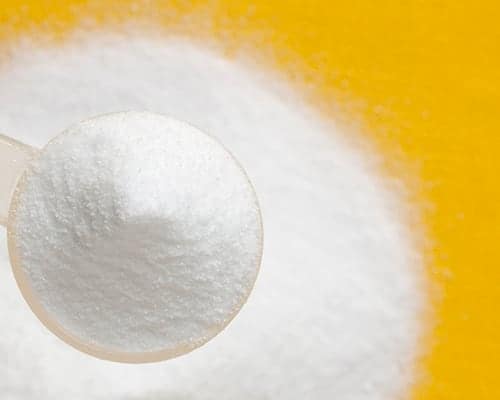 A vitamin-like substance that increases the breakdown of fat by directing it to the mitochondria, the "energy stations" of the body's cells, where fat is oxidized and released. The more fatty acids carnitine delivers to mitochondria for energy production, the less fat that can accumulate. In this way, L-carnitine promotes the reduction of fat deposits and prevents the accumulation of fat in cells. This effect is especially effective in combination with exercise.
Noni juice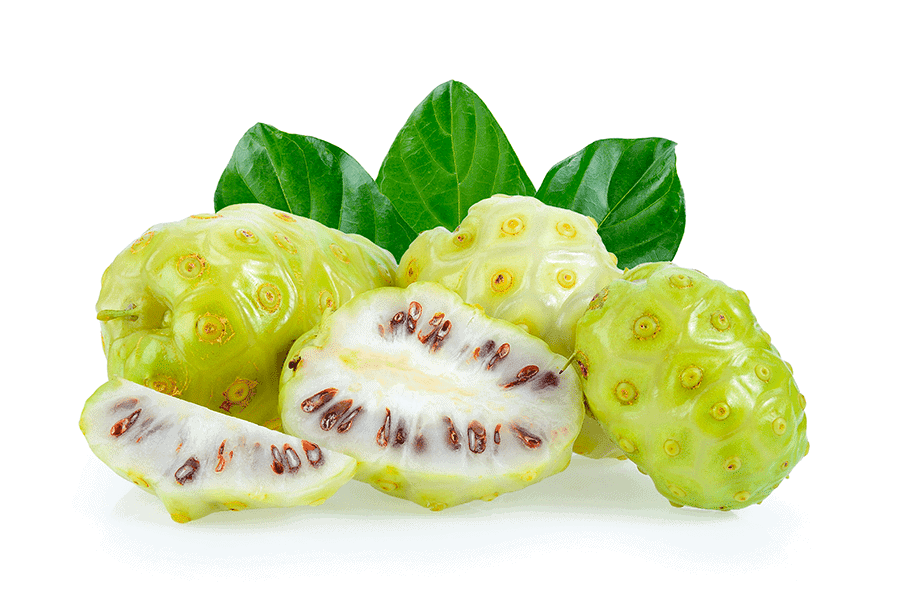 Noni (Morinda Citrifolia) is also called the "fruit queen". It is widespread in Hawaii, the South Pacific, India, Southeast Asia and tropical countries near the equator. The country of origin for our product is Hawaii.
It is the richest source of superoxide dismutase (SOD), an enzyme, an antioxidant that protects the body's cells from oxidative stress, and polyphenols, which also have strong antioxidant properties. Supports the health of the cardiovascular system and helps in the case of chronic inflammatory processes, which are often accompanied by obesity.
Black pepper extract (Bioperine)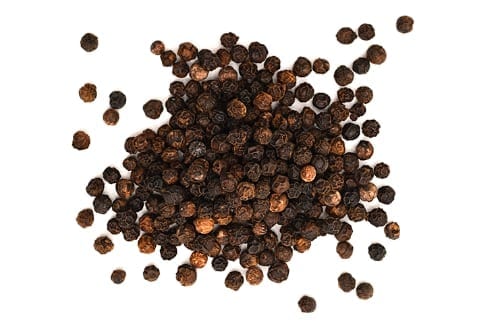 Contains 95% of the active substance piperine. Piperine, like mandarin flavonoids, is able to control the formation of fat by affecting the genes responsible for the formation of new fat cells. In addition, piperine improves the blood supply to the gastrointestinal tract, which helps promote the quality absorption of nutrients (vitamins, minerals, amino acids).
Increases the effectiveness of the active components of Lipostick Fit formula.
Ingredients
Sodium 10 mg
Carbohydrates 4 g
Sugar 1 g
Fermented peel of mandarin (Citrus reticulata) 5 g
Noni (Morinda Citrifolia) fruit juice 300 mg
Green tea leaf extract (Camellia sinensis) 26 mg
L-carnitine 50 mg
Green coffee bean extract (Cofea arabica) 5 mg
Black pepper Extract (Piper nigrum) 1 mg
Burdock root (Arctium lappa) 1 g
How to use
One pack of Lipostick Fit is required for one course (one month).
Use one glass twice a day, after meals.
Country of production
Taiwan
How to buy Lipostick Fit?
Acquisition of products is possible using a special discount card.
Registration of discount card
Please carefully read the terms of registration using the referral link:
Clicking this link, you confirm your desire to join Coral Club in Liga Rymer's structure, who becomes your consultant/sponsor;
By clicking on this link, you confirm your desire to receive information about the company's products, the concept of health of its application and the principles of the company's work in English.
I agree
Registration form
After registration, you receive the number of the discount card, which will give you a 20% discount (for an unlimited period of time) for all products, purchasing in one of the Coral Club stores or on the Internet.
You can contact us for the consultation.
DIETARY SUPPLEMENTS IS NOT INTENDED TO DIAGNOSE, TREAT, CURE, OR PREVENT ANY DISEASE.