Published on 12.01.2018
Last updated on 15.11.2018
PhytoMix for Men – a plant complex for effective and safe support of men's health. A ready solution to one of the most serious men's problem is PhytoMix for Men, based on 4 active herbal ingredients: Pygeum Africanum extract, lycopene, rosemary extract and pumpkin seed oil.
Benefits
Reduces the risk of prostate disorders
Fights inflammation
Helps to relieve urinary problems
Helps to preserve youth, attractiveness and quality of life
The action of the active ingredients
African plum extract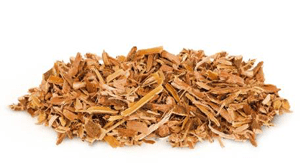 One of the most important components of PhytoMix for Men is an extract of African plum that is obtained from the bark of Pygeum africanum (Pygeum) tree. Pygeum has recently been widely used in European medicine as an adjunct to the treatment of prostatitis.
The healing properties of the African plum were discovered in the 60s by observation of one African tribe from Cameroon: ethnographers noted that the elderly aborigines were practically unfamiliar with typical male problems, which Europeans of the same age often suffered. And all because of the fact that Africans regularly added to the diet crushed Pygeum bark!
Intake of pygeum contributes to the normalization of urodynamics (accumulative and evacuation function of the bladder); reduces or eliminates functional dysfunction of urination. This component helps to reduce edema and inflammation in the prostate gland, improves blood circulation and metabolism.
Lycopene
Lycopene is the most important carotenoid for health, one of the most predominant in human plasma and tissues. The main source of lycopene in the diet is tomatoes (which was consumes by the Aztecs; and later by Europeans for its anti-aging and aphrodisiac properties). Lycopene is not synthesized in the body and must be regularly obtained from food.
A low level of lycopene in tissues can be an indicator of an increased risk of serious cardiovascular; breast, lung, colon and prostate disorders.
Lycopene is one of the most powerful antioxidants and thanks to this property; it prolongs the youth of the body and prevents unwanted age-related changes.
Rosemary Extract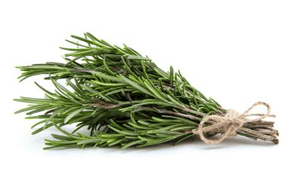 Rosemary is a plant with a high content of nutrients, including essential oil which is rich in active ingredients and minerals (zinc, iron, magnesium, potassium and others).
Due to its healing properties and unique taste, rosemary use in cooking, cosmetology and medicine – for general strengthening of immune system, and for improving the condition of various disorders.
Rosemary contains carnosic acid, which has powerful antioxidant activity and a unique ability to slow down the growth of 'bad' cells and even activate the process of their self-destruction (apoptosis).
Pumpkin seed oil of cold pressing
Pumpkin seed oil is one of the most healthiest vegetable oils. It is also applied for strengthening of men's health. The method of cold pressing allows to keep the maximum of useful properties of the oil.
Numerous studies have proved the positive effect of pumpkin seed oil both in prevention and in improvement of symptoms associated with prostate gland problem.
Its effectiveness indicated by the fact that there are a lot of medicines based on pumpkin extract or oil intended for the treatment of prostate and urinary tract disorders.
Another useful property of pumpkin seed oil is its positive effect on hair. During the clinical study 76 men received 400 mg of pumpkin seed oil per day for 24 weeks (this amount contained in 1 capsule of PhytoMix). According to the results of the study, we can state the positive effect of pumpkin seed oil versus placebo: the amount of hair in participants taking oil increased by an average of 40% (placebo – only 10%).
Ingredients
African plum extract 50 mg, lycopene 5 mg, rosemary leaf extract 6 mg, pumpkin seed oil 400 mg.
How to use
Take 2 capsules a day.
How to buy a PhytoMix for Men?
Acquisition of products is possible using a special discount card.
Registration of discount card
Please carefully read the terms of registration using the referral link:
Clicking on this link, you confirm your desire to join the Coral Club in structure Aiga Finstere, which becomes your Referee/consultant;
By clicking on this link, you confirm your desire to receive information about the company's products, the concept of health of its application and the principles of the company's work in English.
I agree
Registration form
After registration, you receive the number of the discount card, which will give you a 20% discount (for an unlimited period of time) for all products, purchasing in one of the Coral Club stores or on the Internet.
You can contact us, if you have any questions.